Quantum computing is the future. And we at eleQtron are already shaping it today!
Next generation quantum computing
eleQtron develops and operates quantum computers. Our computing machines will be able to solve problems, outperforming the best conventional supercomputers. To do this, we use the quantum states of ions controlled by established and miniaturized high frequency technology. A unique concept we call MAGIC (Magnetic Gradient Induced Coupling).
Ready for the
quantum revolution?
Quantum computers will change our lives in many areas. They are capable of handling the most complex tasks quickly and efficiently. And they are far superior to even the best supercomputers when it comes to special problems. Calculations that today still take days, months or even years can be performed millions of times faster with quantum computers.
Powerful, user-oriented and practical.
Based on our MAGIC concept, we are developing quantum computers specifically tailored to solve commercial problems. The potential is huge, since they enable enormous progress in a wide range of fields: from materials research, logistics or supply chain management in industry to individualized products in the pharmaceutical sector to Big Data and risk management in finance.
Worldwide unique technology.
Our qubits can be controlled with microwaves using the MAGIC technology. This is not only more precise, but also much more robust compared to laser control of qubits. And, above all, excellently scalable.
Pioneers in quantum computing.
As the first German commercial hardware manufacturer in the industry, eleQtron is setting standards in the field of quantum computing. The international race for the industrial realization of the new technologies has long since begun. And we are right at the forefront!
Our goal is to make computing time on quantum computers available to companies, institutions and science.
At eleQtron, know-how meets vision. The spin-off from the research group of the Chair of Quantum Optics at the University of Siegen has now grown into a start-up of international experts. We are not only funded by the German Federal Ministry of Research and Education and the Federal Ministry of Economics and Climate Protection, but could also convince Earlybird and other investors of our merits.
Christof Wunderlich, Michael Johanning, Jan Leisse and their team are making the quantum revolution come true. Are you with us?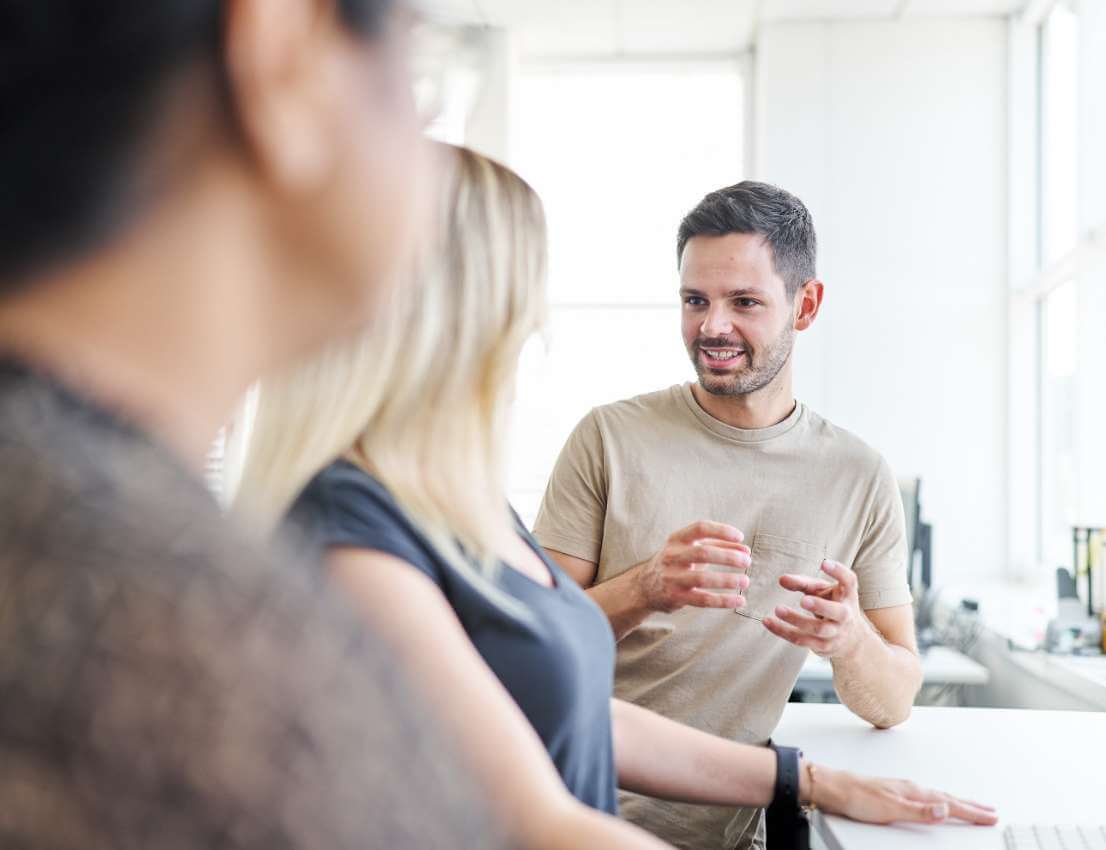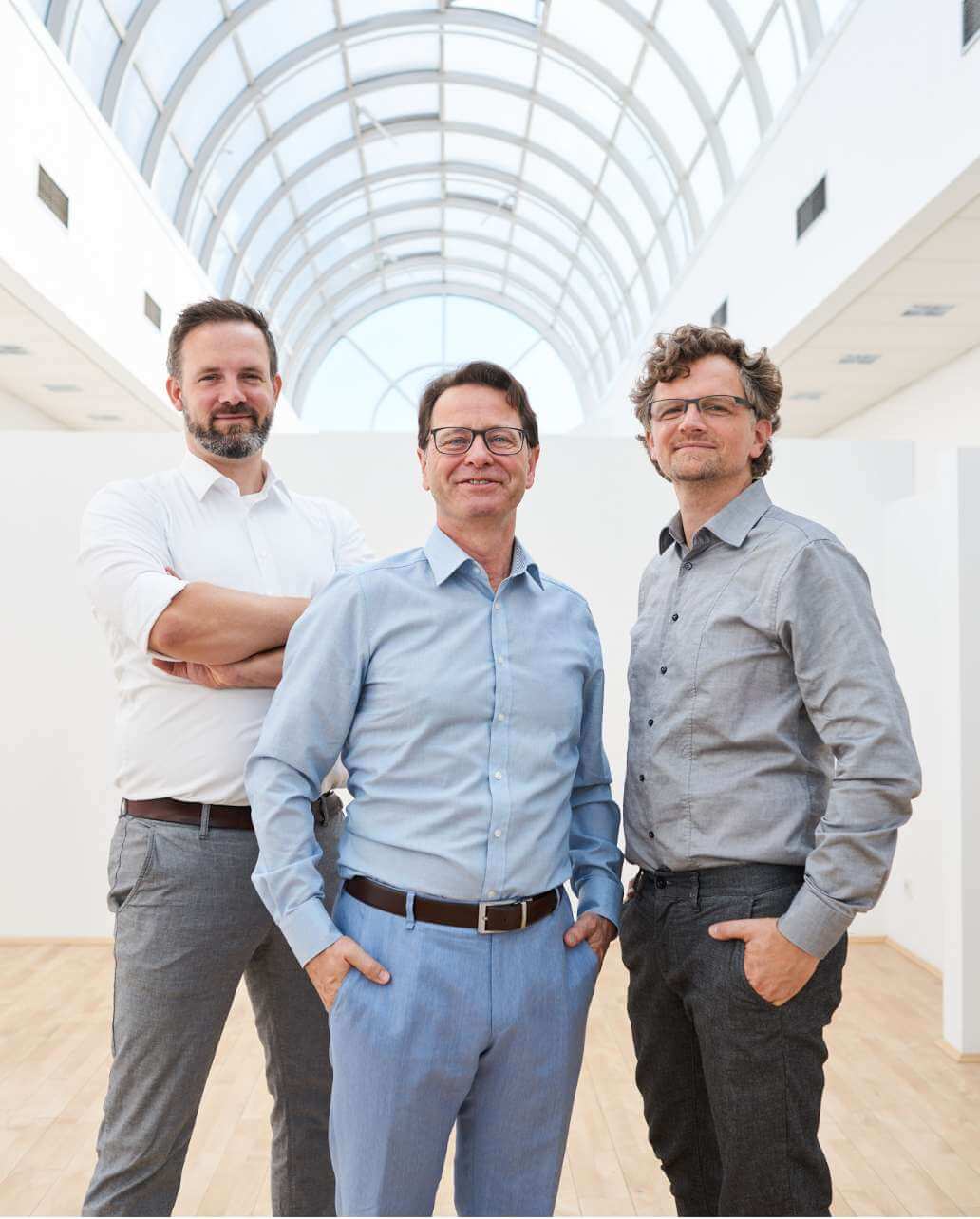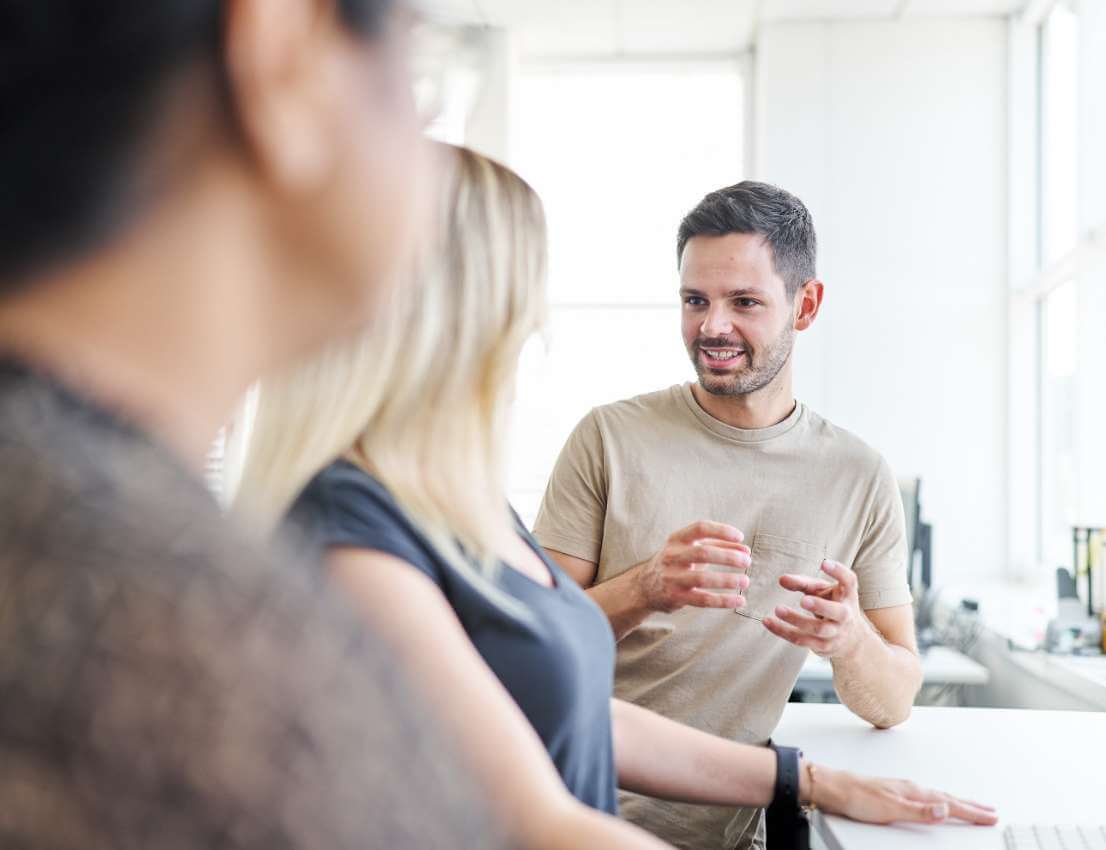 years of experience in quantum technology
The quantum
revolution:


This is where we're at
Shape your
future

with us.
Together we think big! To support our international team, we at eleQtron are looking for bright and creative minds who want to shape the future of quantum computing with us.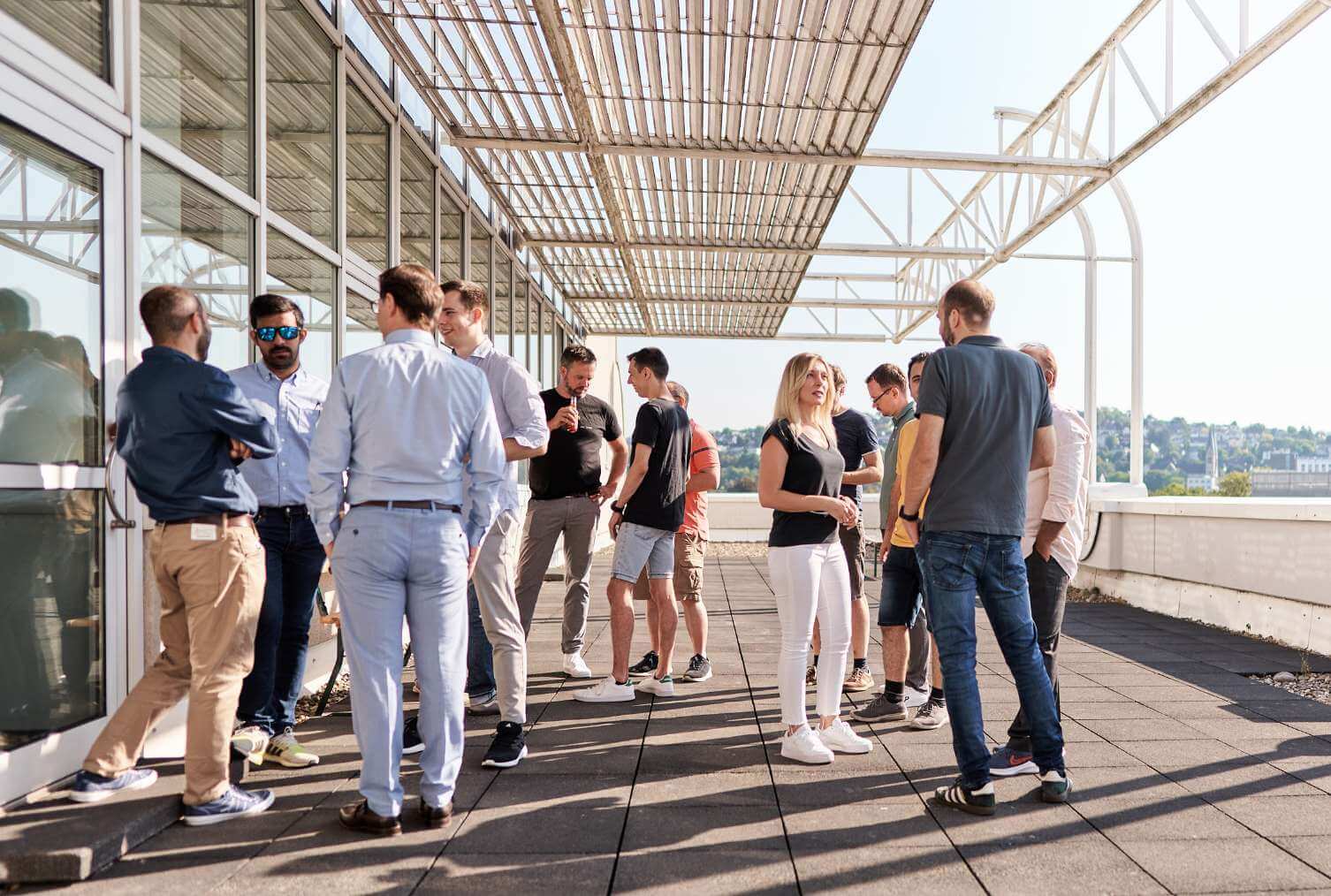 Too many ideas, too little space on a website. So let's talk!